Our Sustainability Framework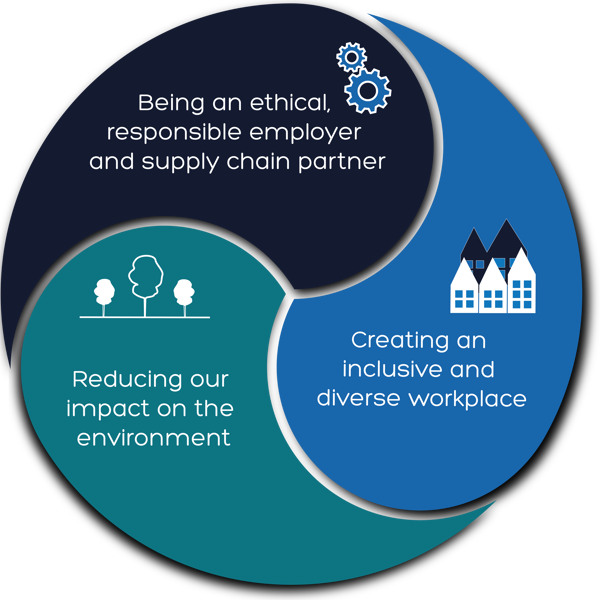 Our key sustainability focus areas and objectives for 2023
Our sustainability framework sets out our global focus areas, and we empower local action to bring this to life.
We have selected three areas of focus based on the critical elements of our growth strategy. We have not yet conducted a full materiality assessment with our stakeholders and that will come. For now we have drawn insights from customers through the bid process to determine what matters to them, from shareholder conversations, from colleague surveys and through third parties – like Planet Mark, who we are working with to map our net zero journey.
Our three priorities this year are:
Creating an inclusive and diverse workplace
Reducing our impact on the environment
Being an ethical, responsible employer and supply chain partner
We set objectives that consider people and the planet, and we take responsibility for the part we play in creating a safe and secure world for all.
NCC Group part of FTSE4Good Index Series

FTSE Russell (the trading name of FTSE International Limited and Frank Russell Company) confirms that NCC Group plc has been independently assessed according to the FTSE4Good criteria and has satisfied the requirements to become a constituent of the FTSE4Good Index Series.

Created by the global index provider FTSE Russell, the FTSE4Good Index Series is designed to measure the performance of companies demonstrating strong Environmental, Social and Governance (ESG) practices. The FTSE4Good indices are used by a wide variety of market participants to create and assess responsible investment funds and other products.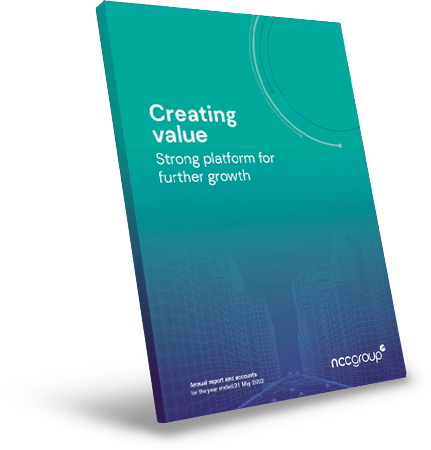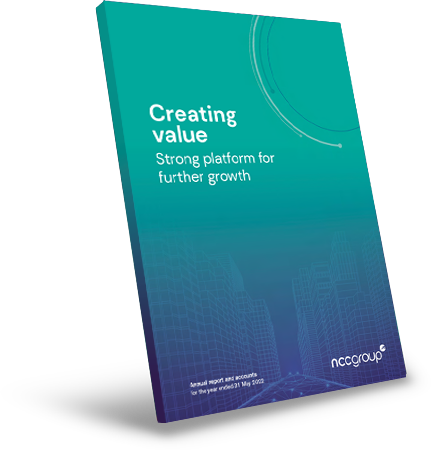 Annual Report
Download or read online our Annual Report for the 12 months ended 31 May 2022: