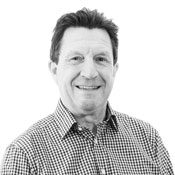 Chris Stone - Non-Executive Chairman


*
Appointment to the Board:
6 April 2017
Career experience
Chris has held various Non-Executive Director and Chief Executive roles at listed and private equity backed technology companies. He was CEO of Northgate Information Solutions plc from 1999 to 2008, until its sale, and stayed as CEO until 2011. From 2013 to 2016, he was CEO of Radius Worldwide. Chris was also a Non-Executive Director of CSR plc, and Chair of the Remuneration Committee, from 2012 until its sale in 2015. Chris was also Chair of AIM listed CityFibre plc from January 2017 until June 2018, when it was sold to private equity buyers.
External appointments
Chris is the Chair of Everynet BV, a privately owned Internet of Things infrastructure business, and Chair of AIM listed Idox plc. Chris is also a Non-Executive Director of Rural Broadband Solutions Plc.
---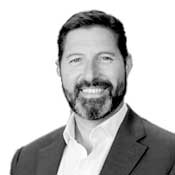 Mike Maddison - Chief Executive Officer
Appointment to the Board:
7 July 2022
Career experience
Mike was formerly head of EY's cyber security, privacy, and trusted technology practice for EMEA, a role he has held since 2017. During that time Mike has successfully delivered strong growth across the 97 countries in the region and reinforced EY's position as a leading Cyber Security adviser. Previously he led PwC's Risk Services practice across the Middle East and before that was head of Deloitte's cyber security consultancy in EMEA for ten years where he also drove significant growth.
External appointments
Mike does not currently have any external appointments.
---
Tim Kowalski - Chief Financial Officer and Company Secretary
Appointment to the Board:
23 July 2018

Career experience
Tim is an accomplished CFO with significant listed and private company experience. Prior to joining NCC Group, Tim was Group Finance Director of Findel Plc between 2010 and 2017 and prior to that held similar roles with Homestyle Group Plc and N Brown Group Plc. Tim has significant experience of divisional financial management within the hospitality sector. Tim qualified as a Chartered Accountant with KPMG and spent his early career there. Tim has a wide breadth of finance expertise obtained from experiencing differing finance roles within organisations and also within a variety of companies, and has been involved in a number of high profile financial turnarounds.
External appointments
Tim does not currently have any external appointments.
Internal appointments
Tim is an Executive sponsor of the Race and Ethnicity resource group.
---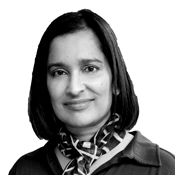 Julie Chakraverty – Senior Independent Non-Executive Director




*
Appointment to the Board:
1 January 2022
Career experience
Julie has a wealth of PLC board experience, recently serving as a Non-Executive Director on the boards of Santander UK and Abrdn plc (formerly Standard Life Aberdeen plc, having been Senior Independent Director and Chair of the Risk and Innovation Committees for Aberdeen Asset Management plc prior to merging). She has also been Chair of the Remuneration Committee for the global insurer MS Amlin plc, a Non-Executive Director for Spirit Pub Company Limited and a Trustee for The Girls' Day School Trust. During her executive career Julie was a Board Member of UBS Investment Bank where she held a number of global leadership positions and won industry awards for innovation every year from 2001-2009 for her "CreditDelta" technology product.
External appointments
Julie Chakraverty is the CEO and founder of Rungway Limited, an employee engagement platform that empowers people to seek and share advice at work, used by leading global firms.
---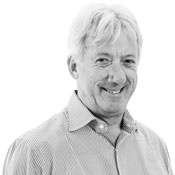 Chris Batterham - Independent Non-Executive Director




*
Appointment to the Board:
1 May 2015
Career experience
Chris is a qualified Chartered Accountant, spending his early career with Arthur Andersen, and also has significant experience in senior finance roles across the technology sector. Chris was Finance Director of Unipalm plc (the first internet company to IPO in the UK) from 1996 until 2001, before becoming CFO of Searchspace Limited until 2005 and has since held a wide variety of non-executive and advisory roles, the majority having a technology focus.
External appointments
Chris is currently the Senior Independent Director and Non-Executive Deputy Chair of Blue Prism Group plc (and also chairs the nomination committee, as well as being a member of its audit and remuneration committees) and Non-Executive Director at Nanoco Group plc (and also chairs the audit committee, as well as being a member of its nomination and remuneration committees). Chris is also Chair of Racing Digital Limited.
---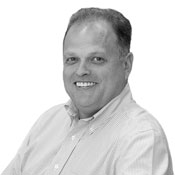 Mike Ettling – Independent Non-Executive Director
Appointment to the Board:
22 September 2017

*
Career experience
Mike has strong sector and non-executive experience. He has had an extensive career in global
technology businesses including SAP-Sucessfactors, NorthgateArinso, Unisys, Synstar and EDS and was formerly a Non-Executive Director of Backoffice Associates LLC, a US PE backed data business, and also formerly a Non-Executive Director of Telkom BCX Ltd, a South African IT and telecommunications business. Mike has also served as a Non-Executive Director with Topia Inc, a Silicon Valley cloud relocation software business.
External appointments
Mike is currently CEO of Unit4, a world leader in enterprise applications for services and people organisations. He is alsoNon-Executive Director of Impellam PLC, an AIM listed recruitment business.
---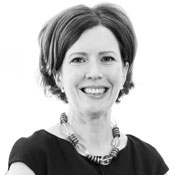 Jennifer Duvalier – Independent Non-Executive Director
Appointment to the Board:
25 April 2018



*
Career experience
Jennifer was Executive Vice President of People at ARM Holdings plc, with responsibility for all people and internal communications activity globally, from September 2013 to March 2017.
External appointments
Jennifer is currently the Senior Independent Director of Trainline plc (where she is also a member of the audit and risk, nomination and remuneration committees) and an independent Non-Executive Director and Chair of the Remuneration Committee of Mitie Group plc (as well as being a member of its nomination committee) (she is also the designated Non-Executive Director for colleague engagement at both companies) and of Guardian Media Group plc. She is Non-Executive Director of The Cranemere Group Ltd, a member of The Council of the Royal College of Art and Chair of the Remuneration Committee, and a senior adviser to the Cleveland Clinic London and M Squared.
---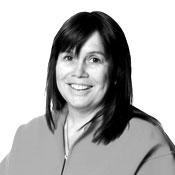 Lynn Fordham - Independent Non-Executive Director




*
Appointment to the Board:
1 September 2022
Career experience
Lynn, a chartered accountant, was most recently Managing Partner of private investment firm Larchpoint Capital LLP, a position she held from 2017 to 2021. Prior to joining Larchpoint, Lynn was CEO of SVG Capital for eight years having previously served as CFO. Before that she held senior finance, risk and strategy positions at Barratt Developments, BAA, Boots, ED&F Man, BAT and Mobil Oil. She also served as a non-executive director on the board of Fuller, Smith & Turner for seven years until 2018, chairing its Audit Committee. Lynn was also a Supervisory Board Member of Varo Energy BV.
External appointments
Lynn is currently a non-executive director and chair of the Finance, Risk and Audit Committees of Caledonia Investments plc, Dominos Pizza Group and Enfinium Limited. Lynn is also Chair of RMA-The Royal Marines Charity.
---
*


Member of Audit Committee


Member of Cyber Security Committee


Member of Nomination Committee


Member of Remuneration Committee


Committee Chair
Executive Committee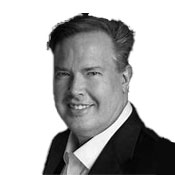 Andrew Lemonofides - Global Managing Director, Software Resilience
Andrew is Global Managing Director for NCC Group's Software Resilience division, which specialises in selling global Escrow solutions. Andrew was formerly CEO of the then AIM listed Tungsten Network, a leading provider of invoice automation solutions and Group Chief Strategy and Transformation Officer of FTSE listed IWG plc (Formerly Regus) for eight years. Previously he worked across the technology sector in a variety of Managing Director and General Manager roles where he drove significant growth. He spent 13 years at Dell Computer Corporation, seven years at Toshiba Information Systems, and started his career with IBM where he trained as a Systems Engineer.
---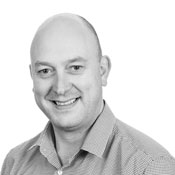 Nick Rowe - Managing Director, Assurance North America
Nick is Managing Director of the North American Assurance division based in California. He has held positions across business development, consulting and operations management since joining the firm in 1998. Currently Nick is responsible for the Group's North American operations since relocating from the UK in 2013 and while the primary focus is on the growth of this region Nick also sponsors global initiatives across sales, marketing and, as part of the Group-wide commitment to diversity and inclusion, the Neurodiversity resource group in FY21.
---
Inge Bryan - Managing Director, Assurance Europe
Inge is Managing Director for NCC Group's Continental European operations, including Fox-IT and the former Fort Consult brand (Denmark). With a strong career in cyber and security she has
previously held roles with the Dutch National Police and the General Intelligence and Security Service of the Netherlands and served as Home Affairs Counsellor in the Royal Netherlands Embassy in Paris.
Before she joined NCC Group Inge was part of the cyber security leadership team with Deloitte Risk Advisory, securing the critical infrastructure of the Netherlands, including central government. In
2019 she was listed in the top 100 most influential women in the Netherlands and one of the 50 most inspiring women in tech. In FY22 Inge will sponsor the Neurodiversity resource group.
---
Ian Thomas - Managing Director, Assurance UK & ROW
Ian joined NCC Group in December 2018 and is responsible for the Group's UK and RoW Assurance division and acts as Executive sponsor for Global Professional Services and for the LGBTQIA+ community.
Prior to that he was UK MD at Sopra Steria for two and a half years, following a successful interim career working for a number of global businesses and private equity backed firms, in Managing Director and Sales Director positions. He was at Cable&Wireless for eight years, where he ran global service assurance and the wholesale and public sector divisions. Ian's early career includes 14 years at British Airways.
---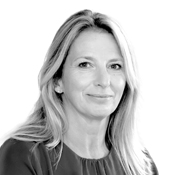 Angela Brown - Interim Chief Marketing Officer (CMO)
Angela is the Interim Chief Marketing Officer (CMO) responsible for the Group's Brand, PR, Marketing and Communications.
Angela has more than 25 years of international experience in business-to-business (B2B) marketing, communications, and brand, including with PwC and Merrill Lynch, and is the founder of a successful marketing agency.
During 15 years at PwC, she held positions as Head of Marketing for the firm's Business Recovery function, as well as leading the marketing, brand and communications team in the Middle East. Prior to PwC, Angela was Assistant Vice President in Merrill Lynch's media relations and research communications function in both London and New York, and also spent time at a PR agency.
Angela is an Ambassador for the Institute of Directors (IoD) as well as a Regional Director of PM Forum, a network for marketing and business development people in the professional services sector.
---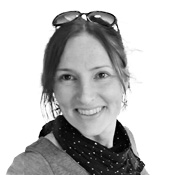 Rebecca Fox - Chief Information Officer (CIO)
Rebecca is Group CIO responsible for technology and application strategy and delivery in NCC Group.
Rebecca has over 15 years of leading technology functions but also has led sales and commercial teams had a successful interim career and is also the founder of a technology consultancy business.
During her career, Rebecca has led digital transformation, system implementations, organisation design, complex and diverse technical and development teams on a global scale. Rebecca comes from a technical development background, but her experiences include large-scale project/programme/portfolio management, data management and strategy, and service operations.
---
Michelle Porteus - Chief People Officer
Michelle is the Chief People Officer and is responsible for all aspects of the Group's People Strategy, leading on our global talent strategy to attract develop and retain our talented teams by maximising their engagement and potential. She also co-sponsors all inclusion and diversity initiatives with Yvonne Harley, Global Director of Sustainability and Corporate Affairs.
Joining the Group in 2019, Michelle has spent the last two years as the HRD of the UK, Spain and APAC region, as well as supporting the Global Functions.
Michelle is a fellow of her professional institute and has a broad range of experience in consulting and in-house roles leading transformation and organisational change. Her sector experience spans financial services, retail, manufacturing and pharmaceutical, public sector, utility and transport infrastructure.
---