Last updated
02 October 2023 at 9:30pm
NCC Group exists to make the world safer and more secure.
We are a global cyber security business operating across multiple sectors, geographies and technologies.
We are experts in finding and exploiting vulnerabilities and use this to help businesses to identify, assess, mitigate and respond to the risks we all face so they become resilient and able to operate.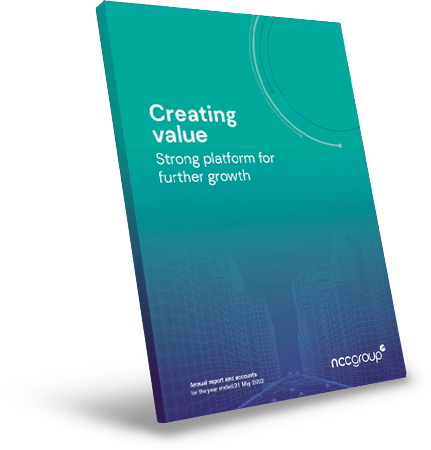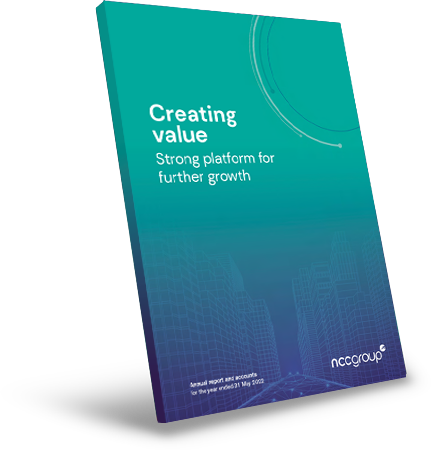 Annual Report
Read online or download our annual report and accounts for the year ended 31 May 2022.
Read Online
Sustainability
Environmental, social and governance (ESG) considerations are integrated into the policies and principles that govern our group and reflect our commitment to sustainable growth.