We are proud to have achieved our first Planet Mark certification, creating a firm foundation for us to begin mapping our journey to Net Zero.
Planet Mark is an internationally recognised sustainability certification, which recognises continuous improvement, encourages action, and builds an empowered community of like-minded individuals who make a world of difference.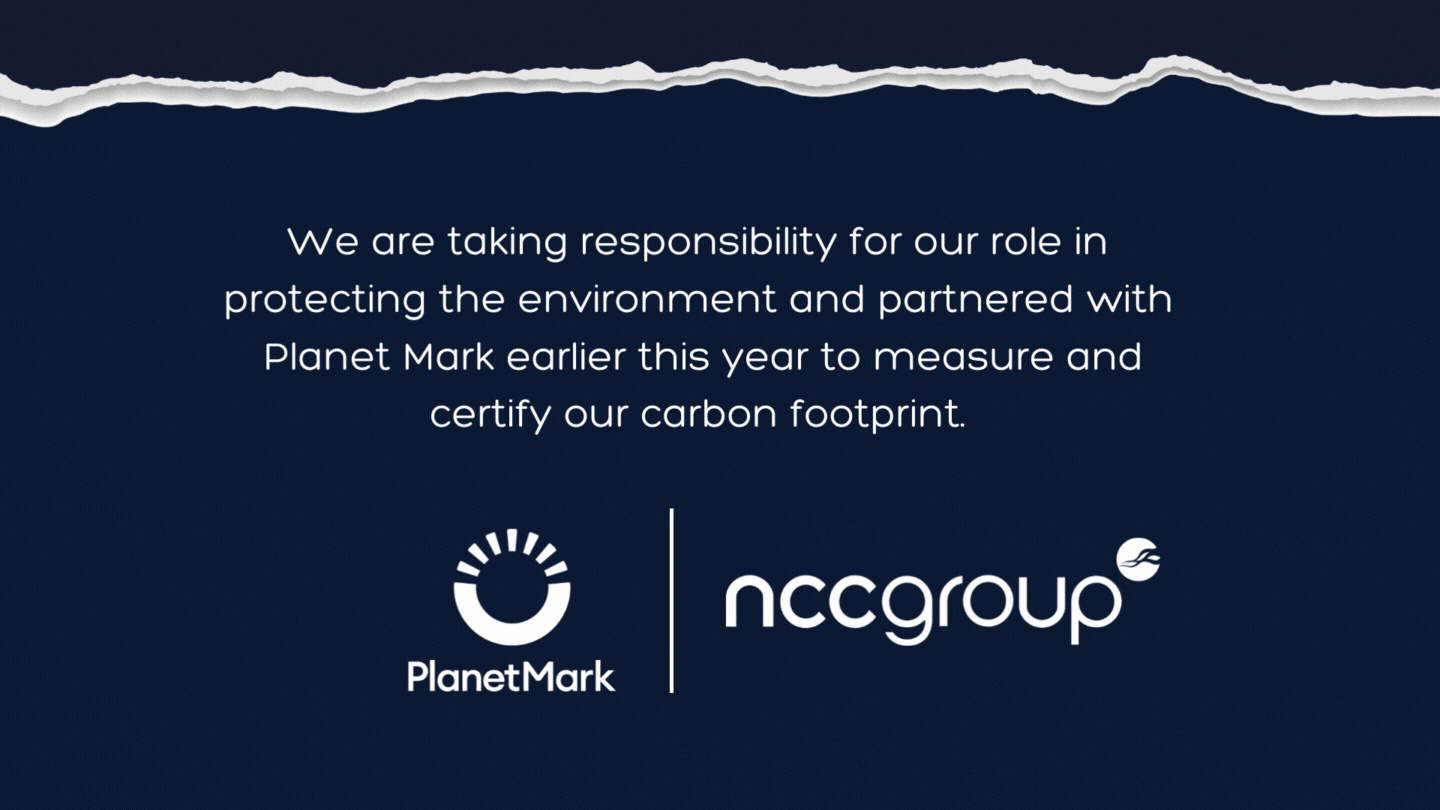 Through Planet Mark we are protecting an area of endangered rainforest thanks to Cool Earth; a charity working alongside rainforest communities to halt deforestation. Our pledge through Cool Earth goes directly towards supporting the Asháninka community in Central Peru. And we are also helping the Eden Project – an educational charity building connections with each other and the living world, exploring how we can work together towards a better future.  
We want to continue to have a positive impact and will be empowering our colleagues through the support of Planet Mark to take climate action, inviting our wider stakeholders to get involved too.
This certification is integral to our reporting commitment against the Task Force on Climate Related Financial Disclosures (TCFD) for the period up to 31 May 2022, which along with our Streamlined Energy and Carbon Reporting (SECR) and GHG emissions will be published in September.
Key Downloads
NCC Conversations: Taking action to protect the environment
As part of our ongoing NCC Conversations series, we've been exploring the topic of climate change and the role we, as NCC Group and individuals, must play in making a change now, to protect the environment for the future.
Our Global Director of Sustainability and Corporate Affairs, Yvonne Harley, went on a virtual roadshow, connecting with colleagues all around the world from her base in Scotland to check in and involve colleagues in how we can keep up with our commitment to prioritise our focus on the environment.